Memorial day Weekend is here and we built this Party Station just in time! If you're anything like us, you'll be spending your weekend outside with family and friends while honoring the memories of those men and women who died fighting for our freedom. The Party Station is the perfect addition for your backyard BBQs and summer parties. You can build your own Party Station for a chance to win $1000 in RYOBI power tools! Be sure to check out RYOBI Nation and our Project Page for build plans and instructions.
Our Party Station is a great project for the beginner/intermediate DIYer! We've provided you with detailed instructions on our Project Page but here is a basic breakdown of the project. We built a frame for the cart and incorporated a variety of our products to finish it off. The sliding counter is made from two quarter pallets. We added a folding shelf for the pallets to rest on when the counter is open. We used our large crate for easy storage drawers. Additionally, our wood slatted shelves are actually three crate lids that fit snugly with the frame! And, to top it off we added a bottle opener and hooks to hold our grill utensils. We also used our medium crate as a cooler and toolbox as our condiments caddy. We had great time building our Party Station. Be sure to tag us when you post your version. We can't wait to see them!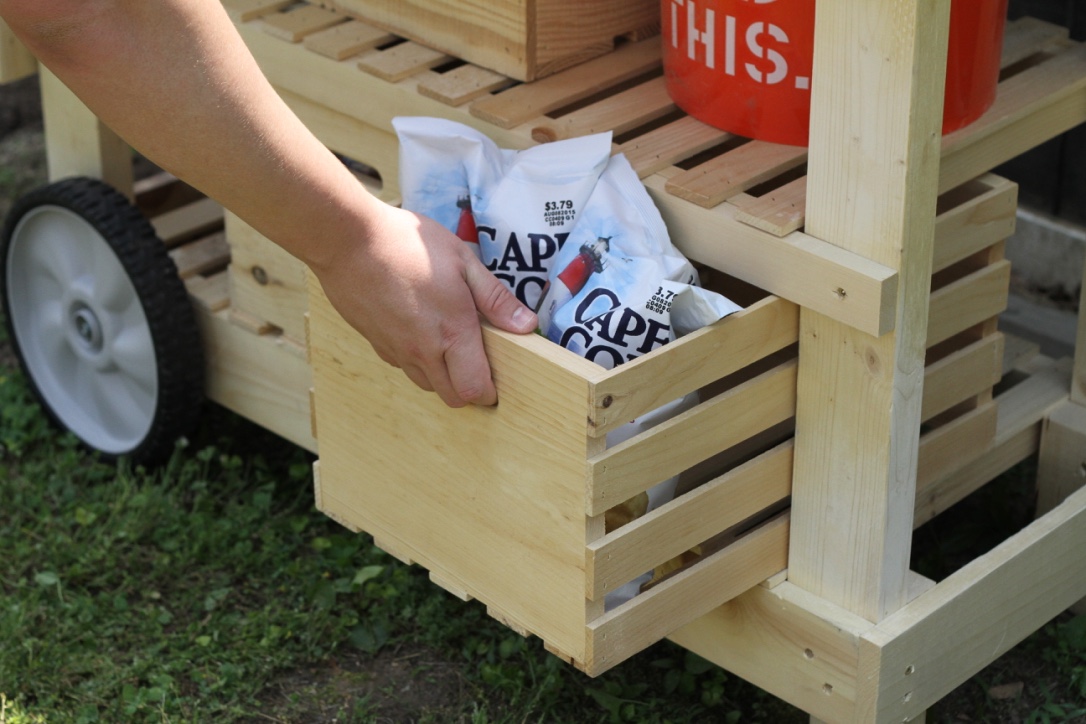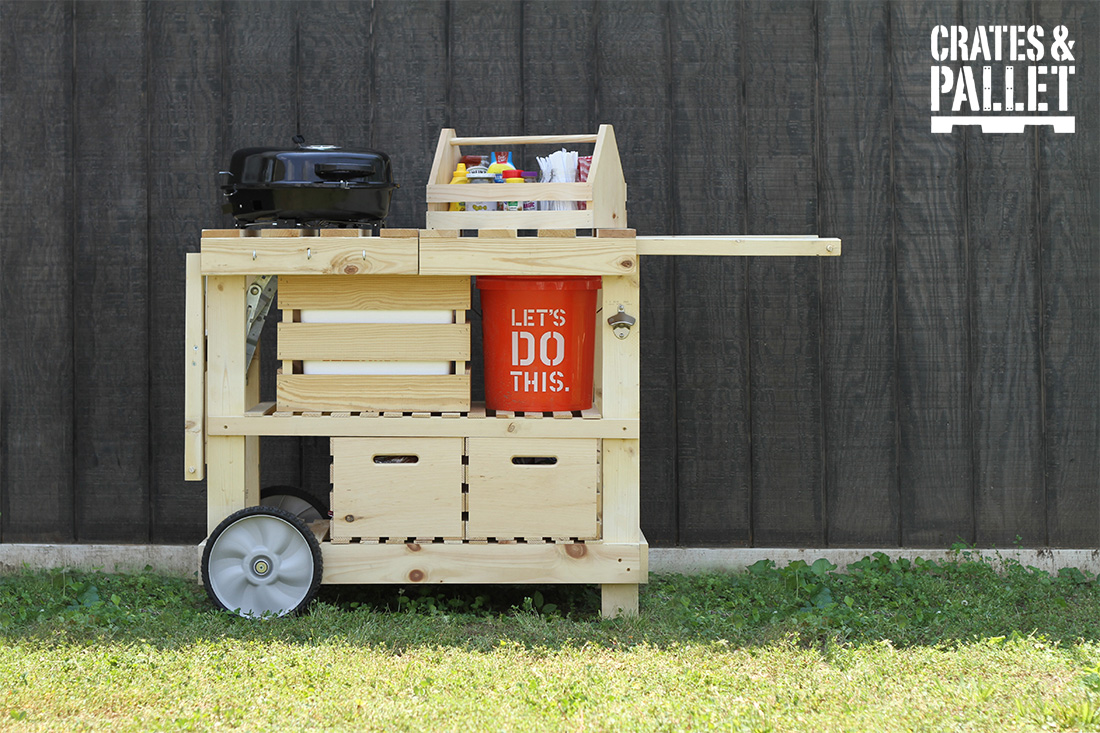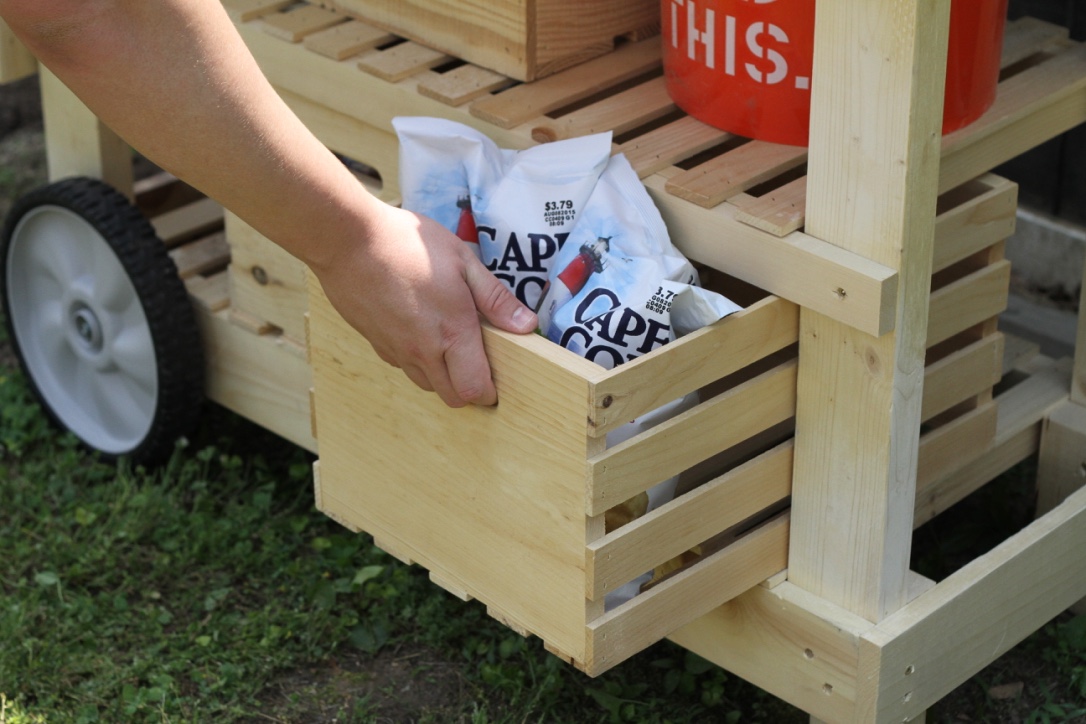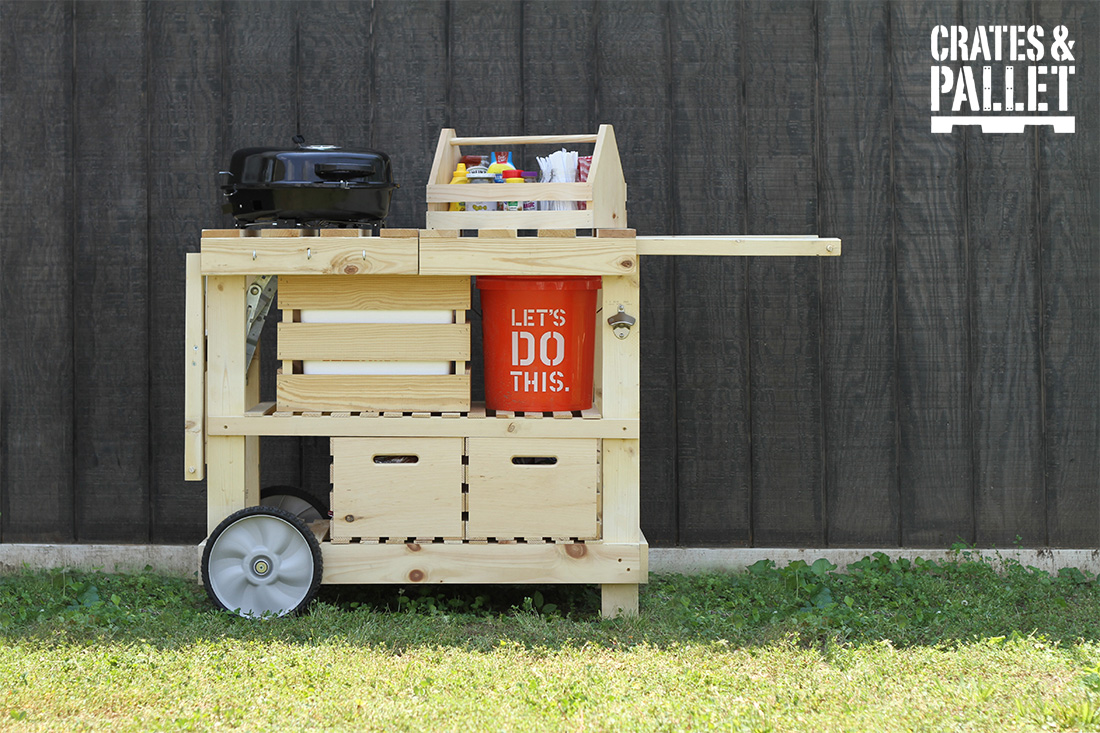 Check out our Project Page for detailed plans and instructions.